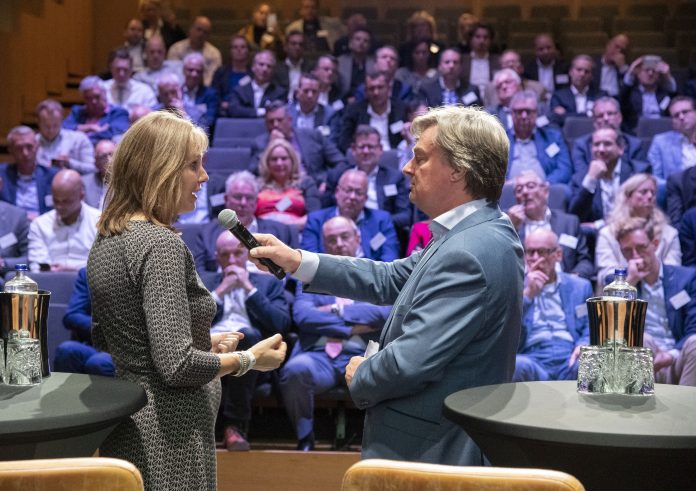 Tijdstip
Datum: 9 mei 2019
Tijdstip: 16:00 - 19:00 Locatie
Pompgebouw de Esch
Rijnwaterstraat 11 in Rotterdam
Het eerste congres van 2019 vindt plaats op 9 mei a.s. in het Pompgebouw de Esch. Wij nodigen u van harte uit om dit congres bij te wonen. Het thema is duurzame mobiliteit. Een interessant onderwerp waarbij mooie partners verbonden zijn. De Verkeersonderneming biedt een grote bron van inspiratie die dag samen met Rotterdam The Hague Airport, RET, Albeda en ING. De toegang van dit congres is gratis en wij zorgen er voor dat er voldoende tijd is om met elkaar te netwerken en dit thema te bespreken.  
Inleiders:
Ruud Vat, bestuurslid TLN en als bestuurder betrokken bij R10
Deelnemers Panelgesprek:
-De Verkeersonderneming: Roger Demkes, directeur
-Rotterdam The Hague Airport: Désirée Breedveld, commercieel directeur
-RET, Maurice Unck, directeur
-Albeda, Ron Kooren, bestuursvoorzitter
-ING, Bastiaan Verhoef, directeur sector banker Transport en Logistiek Z.W. NL
16:00 uur
Inloop
16:00 – 16:30 uur
Enkele korte interviews met de partners van het congres.
De Verkeersonderneming, Rotterdam The Hague Airport, RET, Albeda en de ING. Welke van deze aan het woord komen is nog een verrassing.
16:30 uur
Aanvang congres
17:45 uur
Afronding congres
18:30/19:00 uur
Onder genot van een hapje en een drankje netwerken
Reserveringen
Dit evenement is volgeboekt.