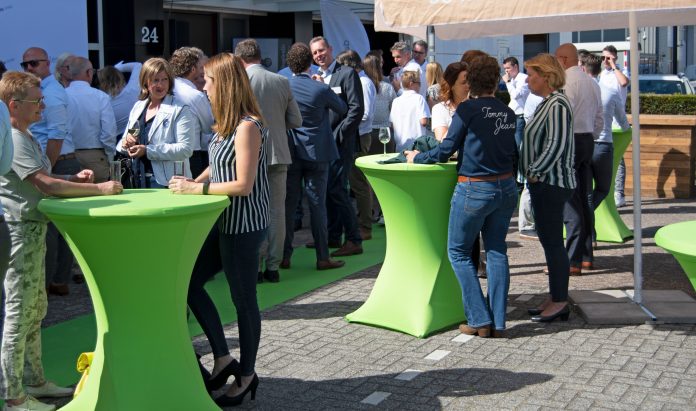 Zon, koele drankjes, heerlijke gerechten van de barbecue en een fijn gezelschap. Met deze ingrediënten kijken wij terug op een mooi Inspiratie BBQ & BUSINESS Event van HJ Media Groep en Port of BUSINESS.
Ongeveer 100 relaties van HJ Media Groep en members van Port of BUSINESS maakten gebruik van de uitnodiging om op 4 juli het bedrijf en het communicatieplatform (beter) te leren kennen. Tijdens een inspiratie-sessie konden de aanwezigen proeven aan de wereld van communicatie en publiciteit. Velen werden verrast door de mogelijkheden van Smart Content, Smart Design, Smart Online en Smart Media. Met die laatste is het mogelijk om reclame-uitingen te personaliseren met een bewezen hoger rendement. Als voorbeeld van Smart Media kregen de gasten een persoonlijk magazine mee naar huis en tevens een flesje Port (of BUSINESS).
Meer weten over de mogelijkheden van HJ Media Groep en/of Port of BUSINESS? Neemt u gerust contact op met Kees van 't Zelfde (06 51429756) of Jurgen Klapwijk (06 23965575).