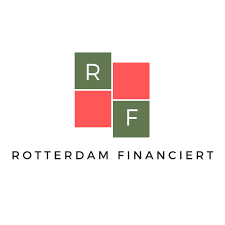 De Rotterdamse ondernemers meer vertrouwd laten worden met verschillende financieringsvormen, die naast de banken beschikbaar zijn in Rotterdam. Met dat doel voor ogen is het initiatief 'Rotterdam Financiert' van de grond gekomen.
Initiatiefnemer Robert Claassen van Claassen, Moolenbeek & Partners legt uit: "Dagelijks worden wij in onze praktijk geconfronteerd met financieringsvraagstukken. Ook Rotterdamse ondernemers zijn daarbij geneigd om in eerste instantie de bank te raadplegen. Helaas lukt het niet altijd bij de bank."
Robert vervolgt: "Daarom hebben we Rotterdam Financiert opgericht. De deelnemende partijen zijn allen gekende professionals in de financieringswereld en hebben een directe link met Rotterdam". Samen willen wij de Rotterdamse ondernemer bekender laten worden met de verschillende financieringsmogelijkheden binnen Rotterdam.
Crowdfunding en/of subsidies
Een Rotterdammer zou geen Rotterdamer zijn als deze bij de pakken neer zou gaan zitten. Als Crowdfund Coach bij Collin Crowdfund weet Peter Stout daar alles van: "Er zijn diverse mogelijkheden om toch door te pakken als de bank niet of niet volledig kan financieren. Met ons crowdfund platform Collin Crowdfund zijn we in de Rijnmondregio al langer actief en met succes. Vele tientallen bedrijven hebben wij in contact gebracht met onze 17.000 investeerders, met succes als gevolg. Vaak met veel exposure voor je bedrijfsnaam".
Een vaak nog onbekend terrein voor ondernemers is de subsidie. Er zijn vele mogelijkheden beschikbaar, maar hoe vind je de oplossing die bij jou past? Marcel van den Hudding van MK Subsidie Advies legt uit: "Ondernemers laten veel mogelijkheden onbenut. Vaak is dat door onwetendheid. Jammer natuurlijk, en niet nodig. Een eerste scan maakt al heel veel duidelijk".
Snel groeien, maar niet liquide?
Dan helpen gespecialiseerde 'assetfinanciers' zoals BEEQUIP, Van Mossel Autolease Rotterdam en o2 Factoring. Respectievelijk Eva Herrenauw, Ron Bronmeijer en Bart Mulder lichten toe: "We zien vaak – zeker bij kapitaalintensieve bedrijven – dat er bedrijfsmiddelen zoals rollend materieel ooit
aangekocht zijn met eigen geld" zo zegt Eva, "maar als er liquiditeit nodig is voor groei, kan een snelle sale and leaseback constructie een prachtige oplossing zijn; je verkoopt het equipment aan BEEQUIP en leaset het vervolgens terug. Zo maak je werkkapitaal vrij voor groei".
Ron vervolgt: "Dat geldt ook voor wagenparken. Wij gaan een paar stappen verder dan de meeste branchegenoten. Wij kijken naar de beste financieringsoplossing voor het wagenpark van uw bedrijf, zodat er geen verrassingen ontstaan tijdens de lease periode en daarna. Deze aanpak, gebaseerd op intensieve contacten met de klant, blijkt te werken. Van Mossel Autolease Rotterdam is al meer dan 25 jaar actief in de regio Rijnmond en mag inmiddels vele kleine en grote bedrijven tot haar loyale klanten rekenen".
o2 Factoring helpt ook bij snelle groeiers. Bart Mulder: "Wij bieden werkkapitaalfinanciering voor ondernemer door ongeacht de betalingstermijn facturen direct uit te betalen. Hierdoor kan de ondernemer focus houden op zijn of haar bedrijf. Factoring is net als lease snel populariteit aan het winnen".
Dit initiatief wordt mede ondersteund door een aantal supporters. Deze partijen geloven in de krachtenbundeling en vinden het een goed initiatief voor de Rotterdamse MKB ondernemer. Op deze manier wordt er een platform gecreëerd waar de MKB ondernemer terecht kan voor zijn financieringsvraagstuk. Op dit moment wordt het initiatief ondersteunt door Gemeente Rotterdam en Rabobank Rotterdam.